IMProving Availability and Cost-effectiveness of mental Healthcare for Schizophrenia through mHealth (IMPACHS)
Principal Investigators:
Prof. Dr. Tania Lincoln (University of Hamburg)
Involved doctoral students:
Dr. Björn Schlier
Alissa von Malachowski
Cooperation Partners: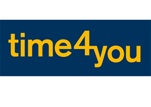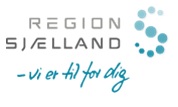 Funding:
Aim:
The overall aim of the IMPACHS project was the development of a mobile, context-sensitive Smartphone-application for adjunct utilization to face-to-face cognitive behavioural therapy in the treatment of psychosis spectrum disorders.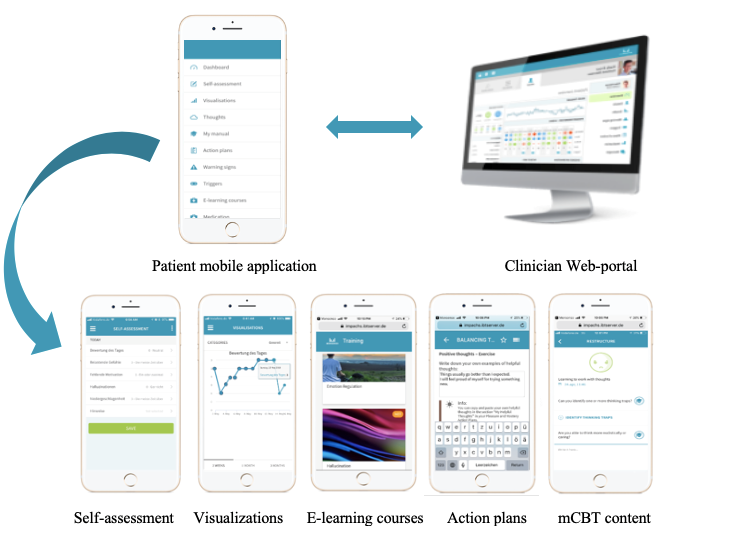 Description of the IMPACHS mobile solution:
In collaboration with the Danish digital solution Monsenso, Danish University Region Sjaelland and German technological company Time4You, we aimed to create psychoeducational and cognitive behavioural therapy (CBT) content optimized for individualized, context-sensitive and on-demand mobile delivery.
We developed an e-learning platform that provides patients with psychoeducational content and easy access to a variety of mCBT strategies that focus on dealing with positive and negative symptoms as well as general mental health parameters that affect the severity of psychotic disorders (e.g., emotion regulation, sleep, or self-esteem).
The on-demand database we developed provide individuals with the opportunity to learn about and select those evidence-based CBT strategies most relevant to their own treatment goals. The integration of this e-learning environment into a mobile app for monitoring symptoms and prompting utilization of mCBT-strategies as needed in everyday life enables service-users to keep practicing their skills between therapy sessions, thus improving the transfer of skills from the therapy room into day-to-day life.
The Impachs solution (comprising e-learning platform and mobile app) features integrated mini-assessments to provide patients with feedback on their current utilization of helpful strategies and to guide them towards relevant treatment resources. The content is designed to aid in the reduction of distress associated with acute symptomatology, to provide symptom-management tools, and to support patients in the recovery process.
Finally, the data collected by the app via daily assessments and can be accessed by the respective therapists, providing continuous insight into treatment progress and patient status. In conjuncture, these features are aimed at recovery facilitation and relapse prevention.
Evaluation of the IMPACHS solution:
The IMPACHS mobile solution has been pilot tested in a multicenter-feasibility study with 24 outpatients diagnosed with psychotic disorders who received face-to-face CBT treatment. The utility of the app as an adjunct to therapy was evaluated from the perspective of service users as well as the therapists involved in the trial, using both quantitative methods and qualitative interviews.
Publications:
Austin, S., Frøsig, A., Buus, N., Lincoln, T., von Malachowski, A.; Schlier, B.; Frost, M., Simonsen, E. (under revision) Service user experiences of integrating a mobile solution (IMPACHS) into clinical treatment for psychosis.
von Malachowski, A. et al. (in prep). Results of a feasibility trial of integrating a mobile solution (IMPACHS) into clinical treatment for psychosis.