Forschung
In our research, we are interested in the dynamic transactions between differential personality development and the successful mastery of developmental tasks in adolescence and beyond. Within this developmental dynamic, we are particularly interested in the role social relationships and social contexts play in explaining and predicting individual development across the lifespan.                                                                                                                                                       
selfie - Personality and Self-Esteem in Everyday Life

Do people change when they experience major life transitions? Does it make a difference how old people are and which type of transition they experience? In SELFIE, we are interested in the developmental trajectories of self-esteem and personality in two groups of people: Students in their final year of high school and working adults that are close to their retirement. By following them through these specific life transitions and multiple assessments across one year, we aim to gain insights into the processes, circumstances and conditions that contribute to changes in personality, self-esteem and social relationships.
Selected references:
Brandt, N. D., Becker, M., Tetzner, J., Brunner, M., Kuhl, P., & Maaz, K. (2018). Personality Across the Lifespan: Exploring Measurement Invariance of a Short Big Five Inventory From Ages 11 to 84. European Journal of Psychological Assessment, 1–12. https://doi.org/10.1027/1015-5759/a000490
Mueller, S., Ram, N., Conroy, D. E., Pincus, A. L., Gerstorf, D., & Wagner, J. (2019). Happy Like a Fish in Water? The Role of Personality–Situation Fit for Momentary Happiness in Social Interactions across the Adult Lifespan. European Journal of Personality, 33(3), 298–316. https://doi.org/10.1002/per.2198
Wagner, J., Lüdtke, O., Jonkmann, K., & Trautwein, U. (2013). Cherish yourself: Longitudinal patterns and conditions of self-esteem change in the transition to young adulthood. Journal of Personality and Social Psychology, 104(1), 148–163. https://doi.org/10.1037/a0029680
Wagner, J., Lüdtke, O., & Voelkle, M. C. (2019). Using Dynamic Panel Models to Study Age‐related Differences and Time‐related Changes in Personality. European Journal of Personality, 33(3), 420–434. https://doi.org/10.1002/per.2200
Personality (development) in Educational Contexts
The educational context is one key developmental environment of adolescence and beyond. Past research has demonstrated strong cross-sectional associations between personality traits and academic achievement within the school and university context. So far little is known about associations with other relevant educational outcomes, about these associations longitudinally and thus, about the potential dynamic interplay between developmental trajectories of personality and diverse educational outcomes during adolescence and emerging adulthood. Our lab has a major interest in understanding trajectories as well as correlates and consequences of personality (development) in the school environment and further educational developments.
Selected references:
Brandt, N. D., Lechner, C. M., Tetzner, J., & Rammstedt, B. (2019). Personality, Cognitive Ability, and Academic Performance: Differential Associations Across School Subjects and School Tracks. Journal of Personality, online first. https://doi.org/10.1111/jopy.12482
Brandt, N. D., Mike, A., & Jackson, J. J. (2019). Do school-related experiences impact personality? Selection and socialization effects of impulse control. Developmental Psychology. https://doi.org/10.1037/dev0000817
Tetzner, J., Becker, M., & Brandt, N. D. (2019). Personality‐achievement associations in adolescence—Examining associations across grade levels and learning environments. Journal of Personality, online first. https://doi.org/10.1111/jopy.12495
Deventer, J., Lüdtke, O., Nagy, G., Retelsdorf, J., & Wagner, J. (2019). Against all odds - is a more differentiated view of personality development in emerging adulthood needed? The case of young apprentices. British Journal of Psychology, 110(1), 60–86. https://doi.org/10.1111/bjop.12336
Israel, A., Lüdtke, O., & Wagner, J. (2019). The longitudinal association between personality and achievement in adolescence: Differential effects across all Big Five traits and four achievement indicators. Learning and Individual Differences, 72, 80–91. https://doi.org/10.1016/j.lindif.2019.03.001
Wagner, J., Lüdtke, O., Robitzsch, A., Göllner, R., & Trautwein, U. (2018). Self-esteem development in the school context: The roles of intrapersonal and interpersonal social predictors. Journal of Personality, 86(3), 481–497. https://doi.org/10.1111/jopy.12330
BIJU - Educational Careers and Psychosocial Development in Adolescence and Young Adulthood

The BIJU-study is an ongoing longitudinal study that started in 1991 initiated at the Max-Planck-Institute Berlin (Prof. Baumert) following the educational and occupational pathways of adolescents from secondary school onward in two former East and two former West German federal states. Two longitudinal data panels are complemented by one cross-sectional assessment. Besides following educational and occupational pathways, BIJU provides rich data about the psychosocial development of participants from early adolescence until middle adulthood. The BIJU is a cooperation project between the IPN (Kiel), the DIPF (Frankfurt) and the University of Hamburg. Prof. Wagner took over responsibility for the last assessment wave together with Prof. Becker (TU Dortmund). Data collection is finished and first projects are on their way. The rich longitudinal dataset will provide new insights to diverse psychological research questions. Among others, we investigate the longitudinal interplay of personality and motivational variables in young and middle adulthood and in what way both of these variables shape occupational outcomes.
SIL - Social Interaction Lab

In our Social Interaction Lab, we study the social dynamics of dyads and groups using video and audio recordings. One primary aim is to better understand the underlying processes of social interactions and how they are shaped by and shape individual characteristics and changes thereof. Particularly, we aim to shed light on the dynamic interplay between social interactions and interindividual differences in personality characteristics, both defined in a broad and in a narrower sense. We want to better understand how social interactions affect the development of individuals, dyads, or groups over time both in terms of changes in social dynamics and changes in individual personality characteristics. In our lab, we are able to assess detailed verbal and nonverbal behavioral data from individuals, dyads or small groups in diverse interactive settings. Such data will help us to closely examine potential underlying processes linking social interactions and individual characteristics.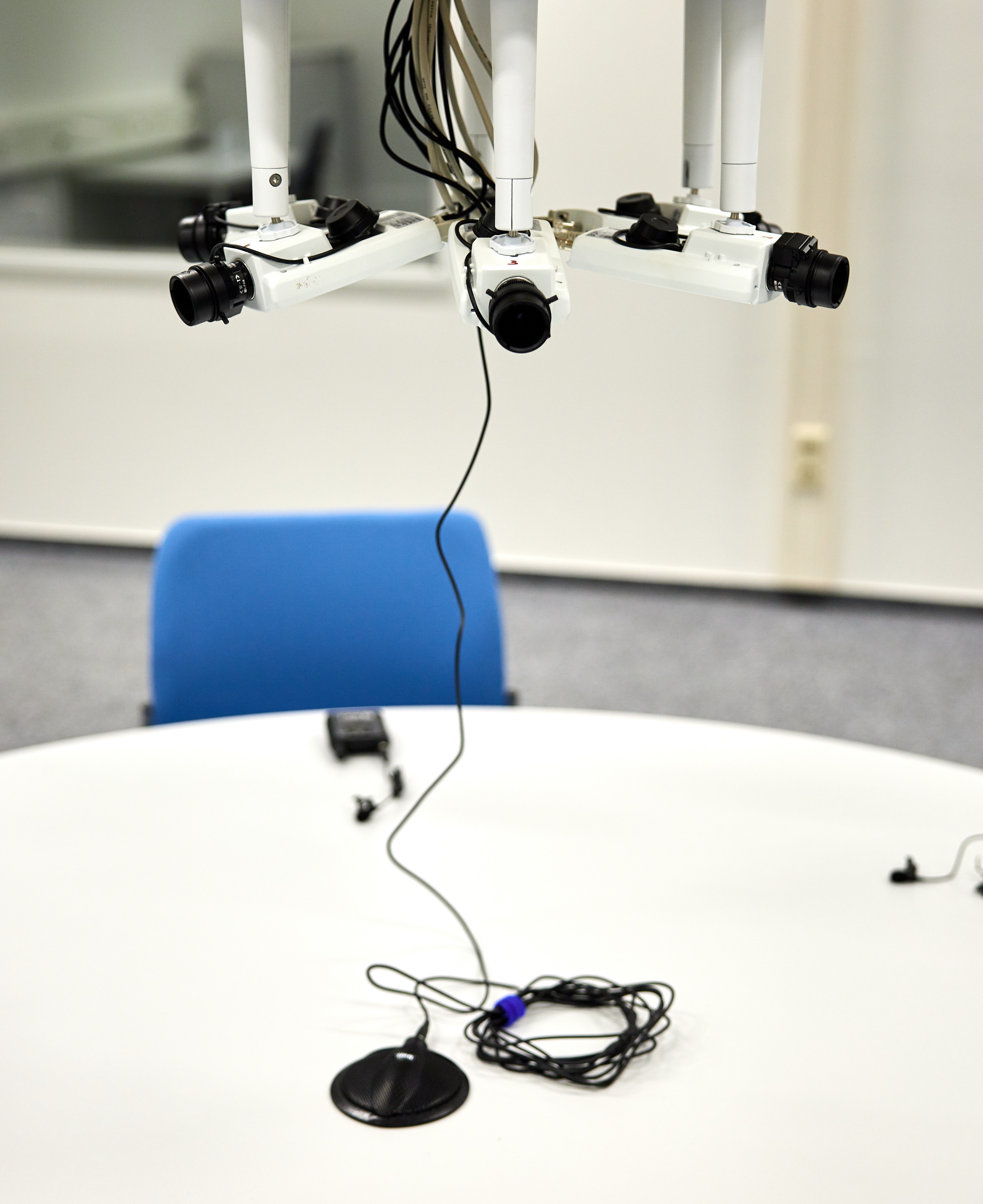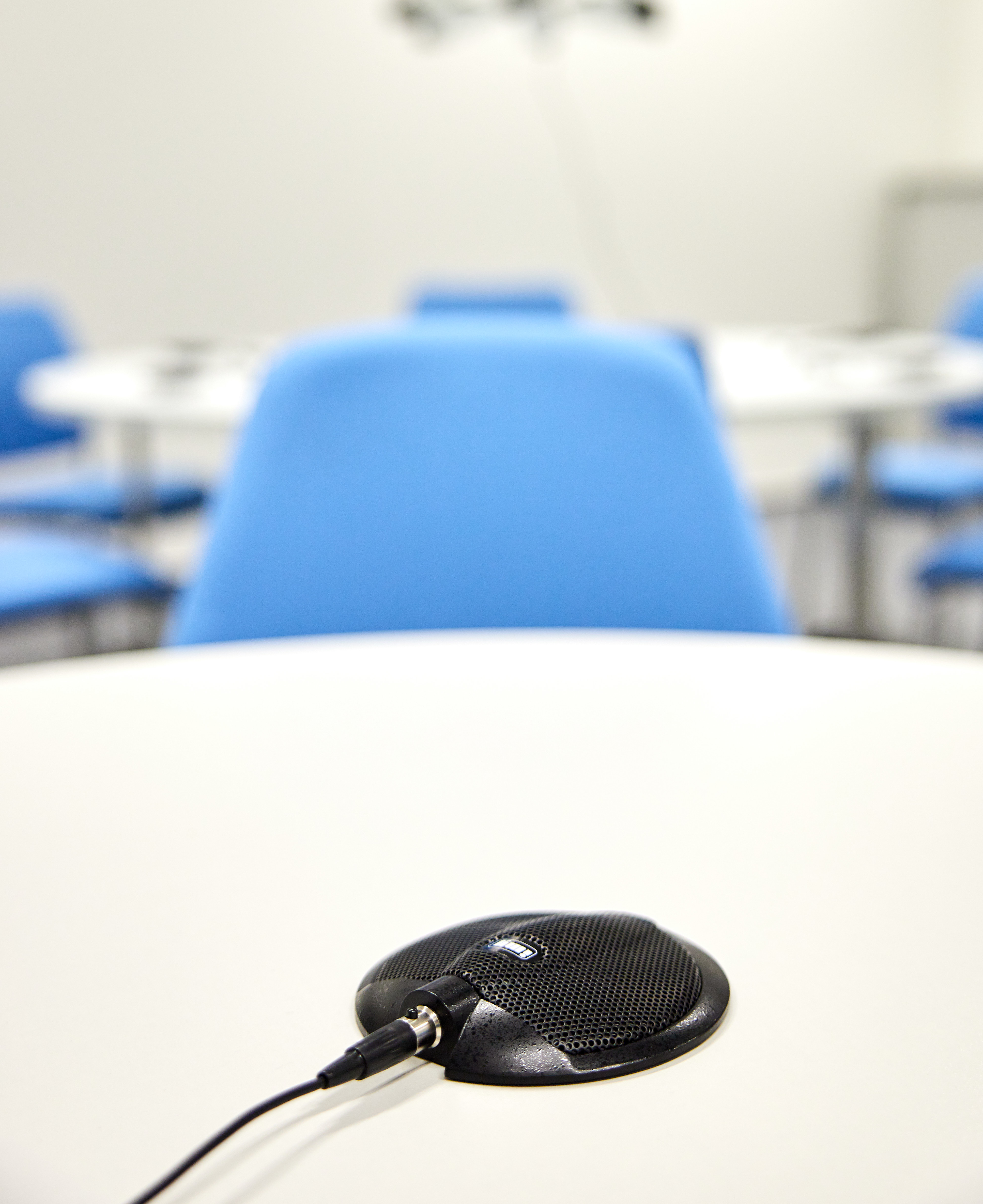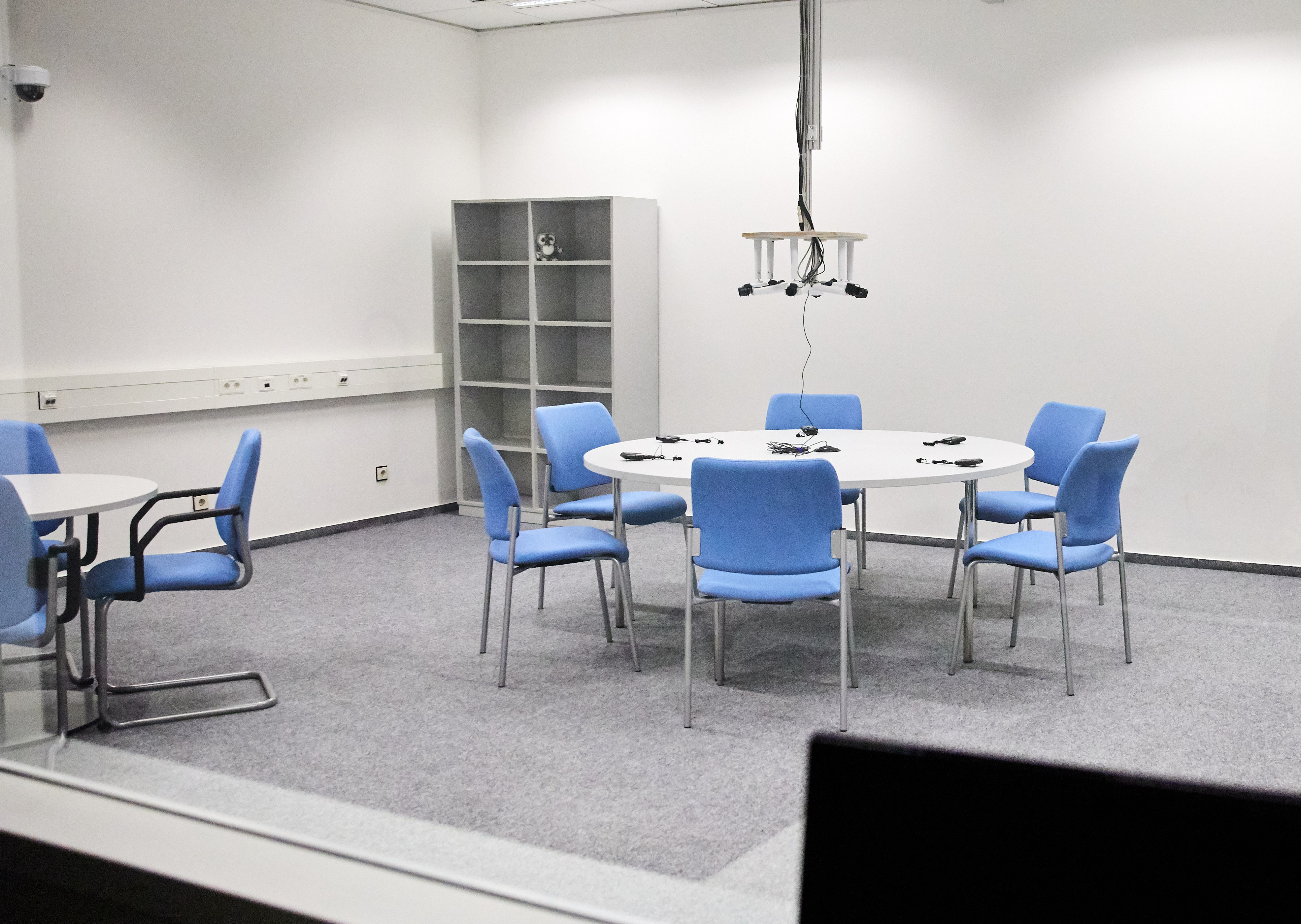 ---
Current projects:
Brandt, N. D., & Meinecke, A. L. (2020). Language Style Matching and Personality. Starting Grant, University of Hamburg.
Wagner, J., & Degner, J. (2020). Soziale Interaktionsdynamiken und Persönlichkeitsentwicklung in der Adoleszenz. Einwerbung eines kooperativen Forschungsverbundes im Rahmen der Landesforschungsförderung Hamburg zum Thema "Veränderungsmechanismen in Dynamischen Sozialen Interaktionen" als Mitglied sowie Bewilligung eines Teilprojektes im Verbund.
Wagner, J. (2016-2020). Disentangeling timing and conditions: Trajectories of micro- and macro-processes of self-esteem change across the adult lifespan (SELFIE), DFG Projekt (WA 3509/3-1).
---
Kontakt
Sekretariat
Pädagogische Psychologie und Persönlichkeitsentwicklung
Von-Melle-Park 5, Raum 4064
20146 Hamburg
Fax: +49 40 42838-5486
Sprechzeiten
Mo: 09:00 - 14:00 Uhr
Di: 09:00 - 14:00 Uhr
Mi: 09:00 - 14:00 Uhr
Do: 09:00 - 14:00 Uhr