Staff
Professors
Active professors
Photo: Juliane Degner
Professor
Social Psychology
Von-Melle-Park 5
20146 Hamburg
Room: 3024c
Head of General Psychology
General Psychology
Von-Melle-Park 11
20146 Hamburg
Room: 119, VMP 11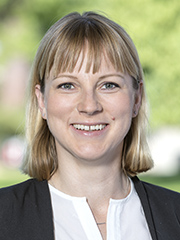 Photo: Nale Lehmann-Willenbrock
Department Head
Industrial and Organizational Psychology
Von-Melle-Park 5
20146 Hamburg
Room: 3027c
Office hours
by prior appointment via email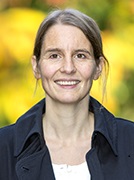 Photo: UHH,_RRZ-MCC,_Mentz
Head of Department
Clinical Psychology and Psychotherapy
Von-Melle-Park 5
20146 Hamburg
Room: 5035
Head of department
Developmental Psychology
Von-Melle-Park 5
20146 Hamburg
Room: 4012, VMP 5
Photo: Foto: © Gabriele Oettingen / Patrick Ohligschläger
Senior Professor
Educational Psychology and Motivation
Von-Melle-Park 5
20146 Hamburg
Room: 4065, VMP 5
Photo: UHH, RRZ/MCC, Mentz
Head of Biological Psychology and Neuropsychology
Biological Psychology and Neuropsychology
Von-Melle-Park 11
20146 Hamburg
Room: 203, VMP 11
Office hours
Meetings with Dr. Röder can be scheduled on Fridays between 11-12 am. Please contact Nicola Kaczmarek by email (nicola.kaczmarek@uni-hamburg.de), by phone (42838-8292) or in person during office hours (Mon, Tue, Thu 10-12 am) to make an appointment.
Head of Cognitive Psychology
Cognitive Psychology
Von-Melle-Park 5
D-20146 Hamburg, Germany
Room: 4039, VMP5
Photo: Jan Wacker
Head of Department
Differential Psychology and Psychological Assessment
Von-Melle-Park 5
20146 Hamburg
Room: 4020, VMP 5
Photo: @Wagner
Department Head
Educational Psychology and Personality Development
Von-Melle-Park 5
20146 Hamburg
Room: 4084, VMP 5
Office hours
Dienstags, 11:00 Uhr bis 12:00 Uhr ( vorherige Anmeldung per E-Mail)
In der vorlesungsfreien Zeit nur nach Vereinbarung
Junior professors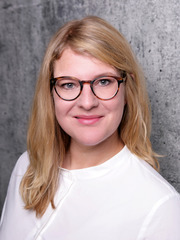 Head of the department
Clinical Psychology and Psychotherapy with focus on Clinical Neuroscience
Von-Melle-Park 11
20146 Hamburg
Room: 117
Office hours
Currently office hours are by appointment only.
Retired professors / with emeritus status
Research associates
Visiting scholars
Visiting researcher
Cognitive Psychology
Von-Melle-Park 5
20146 Hamburg
Room: 4030, VMP5
Technical, administrative and library staff
Student assistants
Other
Lecturer
Industrial and Organizational Psychology
Photo: UHH, RRZ/MCC, Mentz
Associated PhD candidate
Biological Psychology and Neuropsychology
Von-Melle-Park 11
20146 Hamburg
Photo: UHH, RRZ/MCC, Mentz
Associated PhD candidate
Biological Psychology and Neuropsychology
Von-Melle-Park 11
20146 Hamburg
Photo: UHH, RRZ/MCC, Mentz
External PhD student
Industrial and Organizational Psychology
Von-Melle-Park 5
20146 Hamburg
Room: 3006
Lecturer
Industrial and Organizational Psychology
Photo: UHH, RRZ/MCC, Mentz
Associated PhD candidate
Biological Psychology and Neuropsychology
Von-Melle-Park 11
20146 Hamburg
Photo: UHH, RRZ/MCC, Mentz
External PhD student
Industrial and Organizational Psychology
Von-Melle-Park 5
20146 Hamburg
Room: 3014
External PhD student
Industrial and Organizational Psychology
Von-Melle-Park 5
20146 Hamburg
External PhD student
Universiteit van Amsterdam
Nieuwe Achtergracht 129
Postbus 15919, 1001 NK Amsterdam
Photo: UHH, RRZ/MCC, Mentz
External PhD student
Industrial and Organizational Psychology
Von-Melle-Park 5
20146 Hamburg